Ubuntu documentation
The home of Ubuntu documentation.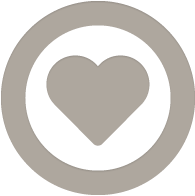 Featured documentation
Project
Description
Ubuntu Core

Documentation for the next generation OS from Ubuntu for all your IoT devices.

MAAS

Documentation for MAAS (Metal as a Service).

Landscape

Documentation for Landscape.

Conjure-up

Documentation for Conjure-up.

Phone documentation

Documentation for Phone.

documentation-builder

A tool for generating documentation HTML from Markdown in the standard Canonical format.

Style Guide

The style guide for documentation for projects.
Externally hosted documentation
| Project | Description |
| --- | --- |
| Official Ubuntu documentation | Documentation for the Ubuntu operating system. |
| Juju | Documentation for Juju. |
| Snapcraft | Developer documentation to learn how to snap your apps for easy cross platform distribution and updates that just work. |
What is this site?
The Ubuntu documentation site is a service that makes it easy to publish product documentation from github or Launchpad that has been written in markdown format with a defined table of contents and in a simple directory structure. It supports embedding images and versions of documents. If you are interested in moving your documentation to this service, please get in touch.